Over the last couple of weeks, with no school due to Easter, I have been able to get out a lot to do some birding. The first week of the holidays (last week), I was really looking forward to doing work experience at the BTO, similar to what Evie Miller did earlier in the year - see her blog
here.
Day 1
I started on the Tuesday, where I was set tasks by my '
boss'
, Paul Stancliffe. He was a great guy to be around, and would love to spend more time with him out in the field. After my tour and health and safety check, I was set to complete the BTO's Bird of the Month report for April, where I chose to do the Long-eared Owl, a favourite of mine and bird of concern for many in terms of the breeding and winter distribution of it in the UK. I was keeping an eye on the pager just in case something turned up though....
After getting half way through this, it was lunch break, and Dawn Balmer and Sarah Harris, both great people of the BTO, invited me to come 'Gulling' with them to Livermere Pig Fields, obviously Iceland Gull being high up on my hit list.
After lots of searching, we had no luck, until we got to the last flock by the road, where I picked out a near adult gull that looked to have white wing tips, but it was covered by another Gull. Then, they all got up, and you could see that the Gull was a stonking 3rd calender year Iceland Gull, a lifer for me!
Back at the Office, I continued with my bird of the month, until my first day of work experience was over, and it was the end of my shift. A brilliant first day and I was eagerly waiting for the next!
Day 2
The second day of my work experience was more office based, doing a lot more media work than the previous day. This I thought was very beneficial, as in a real world of work, this is most likely what you do for the day.
I started with finishing my Bird of the month report, then proof reading a BTO membership leaflet. I done a range of other tasks that were office based before lunch break, where I went out onto the local Nunnery Lakes reserve with Sarah and Neil. The only thing of note was a Stone Curlew, which I thought about taking to my patch, which would have been very beneficial to others besides me ;)
In the afternoon, I worked in the Nest Recording Scheme and Ringing Unit, where I was identifying nests for their database. I must admit, after about 300 nests, it turned into sleeping material, but it was good fun anyhow!
After similar tasks in the afternoon, the day soon came to an end, with the next day approaching.....
Day 3
It was an early start to my final day of work experience at the BTO, as I was out ringing on the BTO's local reserve "Nunnery Lakes." I was being taken out by Lee Barber and Justin Walker, both great people, and we started ringing at 7am. I was able to ring up to 4 Brambling and 3 Lesser Redpoll, as it was great to actual get some proper training!
After the ringing session, it was back to the office at 9am on the dot! I finished writing a press release for the Garden Birdwatch team on the Dunnocks of Buckinghamshire before Paul arrived. After finishing this, I completed more media work, before the real deal of the day arrived! IOLO WILLIAMS!!!!!
Myself, Ieuan and Paul all had a good chat with him about bits and bobs that are happening in the nature world at that present time before we went for a walk with him on the reserve.
Iolo was here for a welsh interview with Ieuan, so as it was in Welsh, Paul and I had the foggiest as to what they were saying, so we just went a bit further ahead to the bridge out of their way to do some birding.
We were hoping for an Otter in the river but no sign. Then, a distinctive cronking call passed overhead, revealing a pair of bloody RAVENS!!!! We couldn't believe it! They flew through the canopy just over our heads chasing a pigeon and then through NW. That was both Pauls and my first Ravens for Norfolk, East Anglia to that matter!
After the interview, we discussed the Ravens, as Iolo and Ieuan heard them too, and that they could have got them calling in the background of the interview. Then, I had to ask Iolo for a picture with me - you've just got to with people as great as that!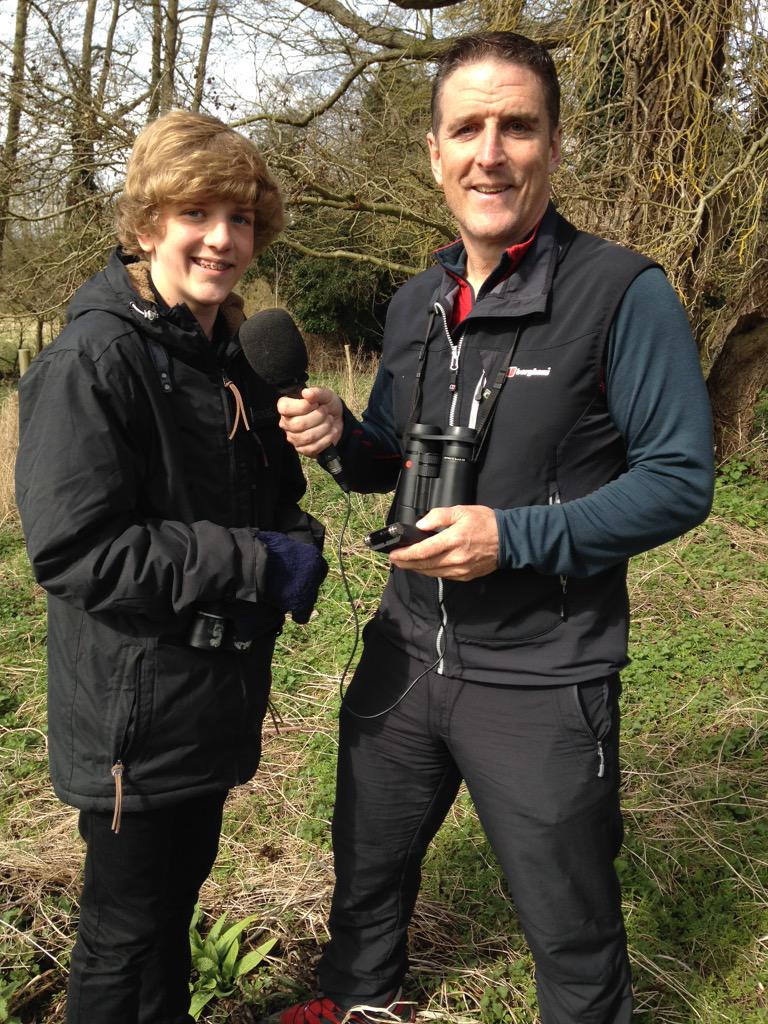 After this, we went for an extended lunch break at Lakenheath Fen with Ieuan and Paul after we had to say "hwyl fawr" (welsh for goodbye lol) to Iolo. We only had time to go to the Washland viewpoint, and here we had 2 flight views of Water Pipit, but no hirundines. We hoped for one of the Great White Egrets or maybe even a Garganey too but no sign of either of them.
Back in the office for my last shift, I finished my last piece of media work before it was time to leave.
I would just like to thank the BTO, Ieuan and Paul for being absolutely brillaint and really making me feel at home. I even got Mike Toms book of Owls signed by him and all the people I worked ith while at the BTO. Fantastic!!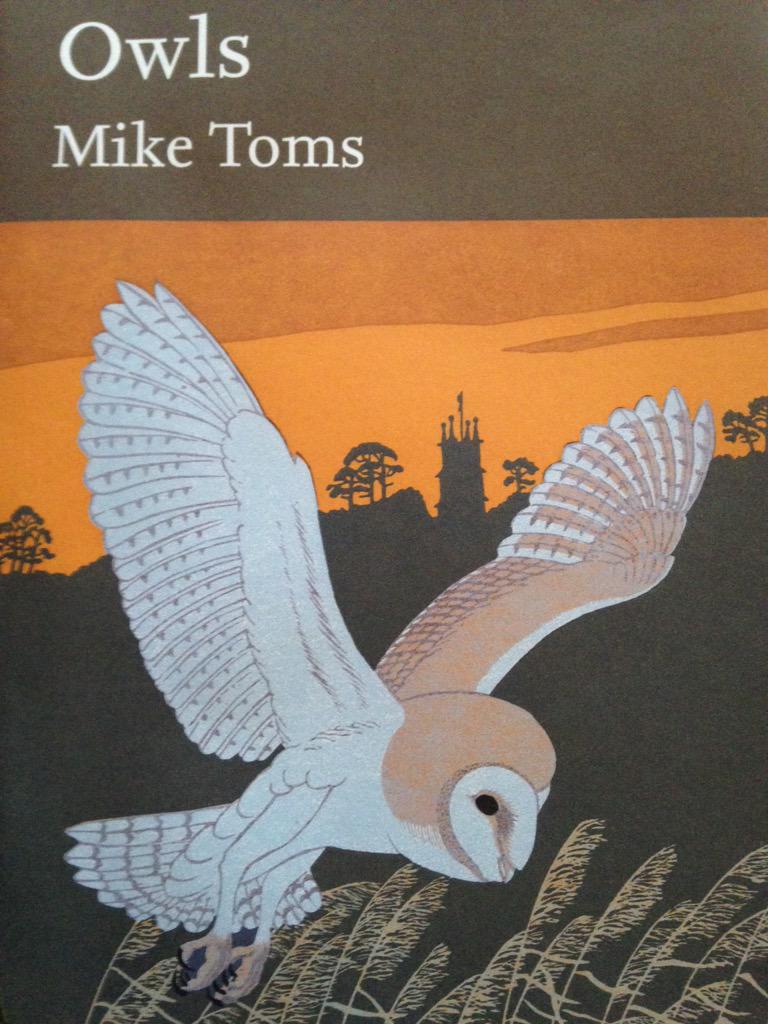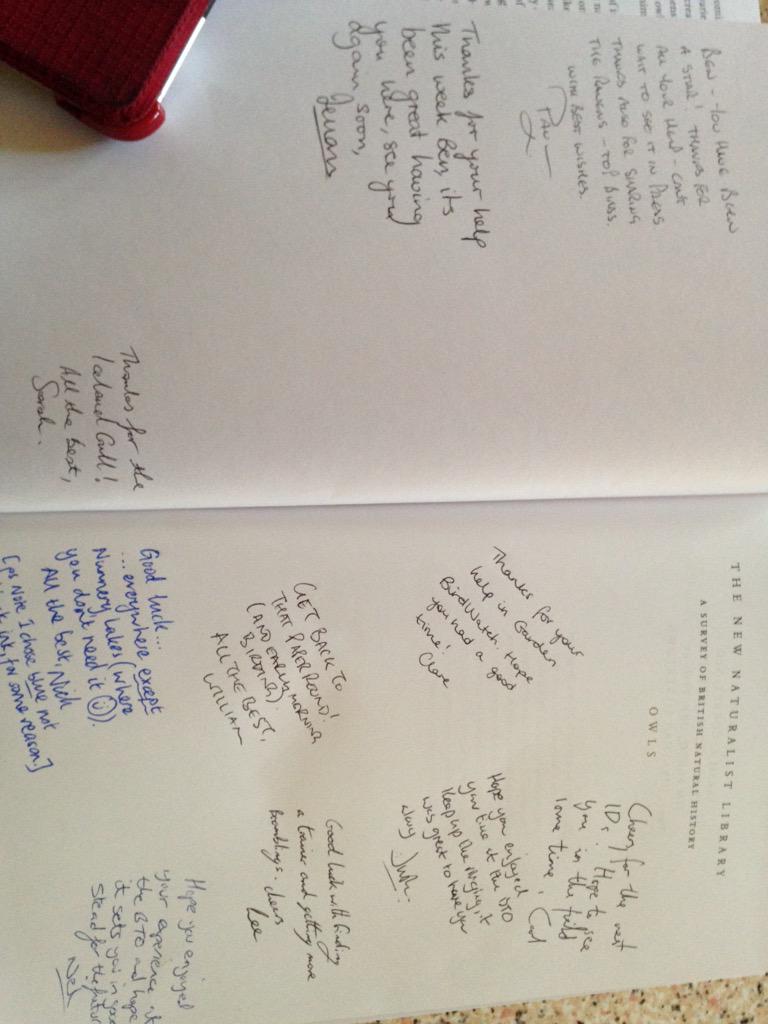 Sorry its on the tilt!
Happy Birding!